How to Get Direct Admission in RV College of Engineering Bangalore?
Students seeking direct admission in RV College Bangalore can now find the right consultant that will provide them the complete information of this college with admission details and donation scope with this college. Admission Karo is professional consultant and career guidance counselling service provider for taking admission in engineering college.
This college offering the graduate and post-graduate courses in Engineering with placement facility to reputed companies across the world. Admission Karo helps students looking to get Direct admission in RV college of engineering with all the essential information like entrance exam and donation or eligibility criteria for admissions.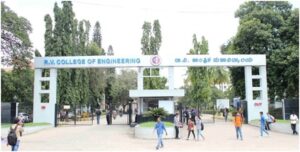 If anyone is looking to get the direct admission in this college, he or she can consult with Admission Karo that will help students to choose the right course and get the admission in this college directly without any donation and approach. Admission Karo facilitates all arrangements and also help students to choose the hostel or accommodations.
Courses Offered
Under Graduate :-
       Computer Science & Engg
       Mechanical Engg
       Civil Engg
       Electrical & Electronics Engg
       Telecommunication Engg
       Industrial Engineering & Mangt
       Instrumentation Tech
       Information Science & Engg
Post Graduate Courses :-
        M.Tech in Computer Science & Engg
        M.Tech in Digital Communication & Networking
        M.Tech in Structural Engg
       M.Tech in Computer Network Engg
       M.Tech in Power Electronics
       M.Tech in Machine Design
       M.Tech in VLSI Design & Embedded System