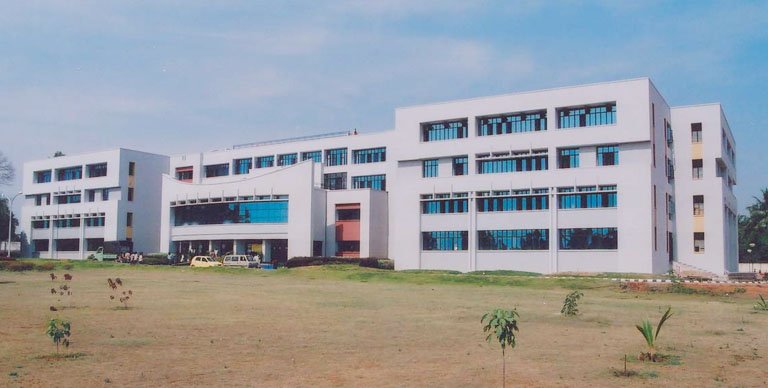 BMS Institute of Technology Bangalore (BMSIT)
BMS Institute of Technology, Bangalore (BMSIT) is the sister of the BMSCE and is located in the city of Bangalore. The college over the years has earned a very good name as its sister college in a very short span of years. This college now a day is considered among one of the top colleges for engineering education in the state as well as Bangalore. This institution is located in the heart of the city in Bangalore, Karnataka which is very flexible for all the students studying here from all means. Rank holders in the university level, research efforts, and other national-level tasks from this institution have built a very high-level reputation in the field of providing education in the stream of engineering. Graduates from this college present all over the world are providing a solution to real-time problems. The campus placements from various MNC's play a vital role in building the reputation of the company.
For BMS Institute of Technology Bangalore (BMSIT) Direct admission Contact: 08150855000
BMS Institute of Technology Bangalore (BMSIT) infrastructure is designed in a very beautiful manner considering all the departments, sports complex, library and canteen in mind. All the departments have fully equipped labs with free wi-fi facility. The departments are all interconnected. Inside each building, there are spectacular classrooms. Both boys and girls hostel is good & tidily equipped bedrooms which are sufficient for two people. The meals provided here are extraordinarily glorious compared to other technical institutions in the city. Auditorium present on the campus is useful for the cultural events as for the other department events in the academic year. The library is having a good number of books, technical papers, and live journals. Thus students look in for direct admission to this college through NRI quota seats and management quota seats. The fee structure for the same is available.
For BMS Institute of Technology Bangalore (BMSIT) Management Quota Contact: 08150855000
Courses Offered
Under Graduate :
Bachelor of Engineering in Chemical Engg
Bachelor of Engineering in Civil Engg
Bachelor of Engineering in Computer Science Engg
Bachelor of Engineering in Electronics and Communication Engg
Bachelor of Engineering in Information Science Engg
Bachelor of Engineering in Mechanical Engg
Bachelor of Engineering in Telecommunication Engg
Post Graduate Courses:
MBA
MCA
M.Tech. in Computer Applications in Industrial Drives
M.Tech. in Computer Science and Engineering
M.Tech. Computer Network Engineering
Eligibility Criteria
Candidates should and must have cleared Class 12 examination or an equivalent exam. In class 12 the students must have Mathematics and Physics, chemistry as compulsory subjects. And should have a score of at least 45 percent marks in the qualifying examination. Should secure at least 40 percent marks to take up KCET who belong to Schedule Caste, Schedule Tribe or Schedule Caste category Category-I and OBC category. Candidates must have studied English as one of the languages.
Fees Structure
BMS Institute of technology
Course
Fees
Architecture Engineering
4,00,000
Computer Science Engineering
4,75,000
Electronics and Electrical Engineering
2,00,000
Electronics and Communication Engineering
3,50,000
Mechanical Engineering
3,50,000
Telecommunication
2,00,000
Information Science
3,75,000
Civil Engineering
2,50,000
Placements
BMS Institute of Technology Bangalore provides high-quality placement services to almost all the students. Top recruiters who visit BMSIT campus are HCL, Yahoo, TCS, Infosys, IBM, Wipro, CTS, etc. In the academic years gone the college has placed the maximum number of students in some of the top companies mentioned above & thus the college is in full demand. The college provides all the required facilities for the recruiters.