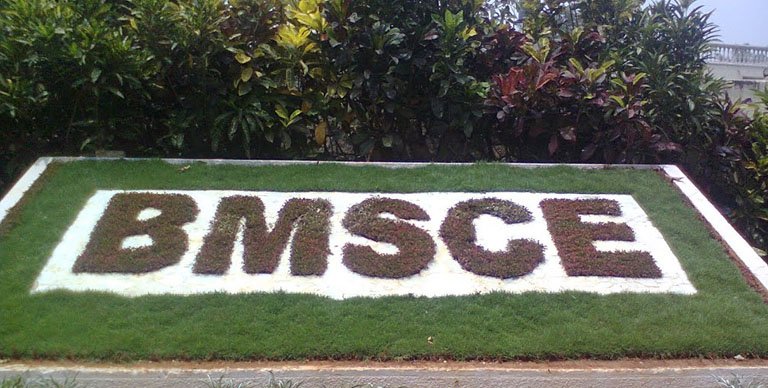 BMS college of Engineering, Bangalore (BMSCE)
BMS College of Engineering, Bangalore (BMSCE) came into existence in the year 1946 & is a private college which is located near the Bull temple in Basavangudi area of Bangalore city. This is of the first private technical college in the state of Karnataka. This college comes under the VTU Belgaum and is recognized by the AICTE New Delhi. The main aim of the college is to provide and accomplish excellence education in the field of technology for the valuable career of the students who come here for their studies. The college is rated among the top 25 colleges in the nation and the best engineering college in the state of Karnataka. This college offers undergraduate, postgraduate & analysis programs in various branches for all the students coming here. The college conducts workshops and events for various branches which gives opportunities for practical exposure and other things. BMS College of engineering admissions is open for foreign nationals through Nri quota seats. Direct admission is also possible through management quota seats. The complete fee structure can be obtained in the administrative block of the college.
For BMS college of Engineering, Bangalore (BMSCE) Direct admission Contact: 08150855000

BMS College of Engineering, Bangalore (BMSCE)also has the research facility in the campus which helps the students to file patents of the outputs of analysis. The college organizes numerous activities on the campus which boosts the intellectual and personal skills of the students. The college has a very good infrastructure with all the basic amenities in the campus. All the departments are positioned very well with the labs very well equipped. The campus is wi-fi enabled and is free for the staff and the students of the college. The library has all the necessary sitting arrangements with a huge collection of books, journals, and technical papers. The sports complex has almost all indoor and outdoor sports which relax the student's mind. The canteen is a very good place for discussion wherein new ideas come for the students.
For BMS college of Engineering, Bangalore (BMSCE) Management Quota Contact: 08150855000
Courses Offered
Under Graduate :
B.E CIVIL ENGG
B.E ELECTRICAL AND ELECTRONICS ENGG
B.E MECHANICAL ENGG
B.E ELECTRONICS AND COMMUNICATION ENGG
B. ARCH -ARCHITECTURE
B.E COMPUTER SCIENCE AND ENGG
B.E INDUSTRIAL ENGINEERING AND MANGT
B.E TELECOMMUNICATION ENGG
B.E INSTRUMENTATION TECH
B.E INFORMATION SCIENCE AND ENGG
B.E BIO-TECH
B.E MEDICAL ELECTRONICS ENGINEERING
B.E CHEMICAL ENGG
Post Graduate Courses:
M. Tech in Transportation Engineering & Management
M. Tech in Environmental Engineering
M. Tech in Construction Tech
M. Tech MACHINE DESIGN & MECHANICAL ENGG
M. TECH COMPUTER SCIENCE AND ENGG
M. Tech in Computer Network Engg
M. Tech in Bio-Medical Signal Processing and Instrumentation
M. Tech in Bio-Chemical Engg
MBA
MCA
Eligibility Criteria
Candidates must have cleared their Class 12 examination or an equivalent exam with Mathematics and Physics as compulsory subjects. Candidates must have studied English as one of the languages. And should have a score of at least 45 percent marks in the qualifying examination. Candidates who belong to Schedule Caste, Schedule Tribe or Schedule Caste category Category-I and OBC (2A, 2B, 3A and 3B) category have to secure at least 40 percent marks to be eligible to take up KCET.
Fees Structure
BMS COLLEGE OF ENGINEERING FEES STRUCTURE
Course
Fees
Architecture Engineering
6,00,000
Aerospace Engineering
4,50,000
Telecommunication Engineering
3,50,000
Medical Electronics Engineering
3,50,000
Mechanical Engineering
6,00,000
Information Science Engineering
7,00,000
Instrumentation Engineering
3,50,000
Industrial Engg. & Management
4,50,000
Biotechnology Engineering
3,50,000
Chemical Engineering
3,50,000
Civil Engineering
4,50,000
Computer Science Engineering
8,50,000
Electronics and Communication Engineering
6,00,000
Electronics and Electrical Engineering
4,50,000
Placements
In the last three academic years, the college has placed the maximum number of students in some of the top companies across the country. For example, students from this college have been placed in companies such as Amazon, Yahoo, HCL, TCS, Wipro, & Microsoft. Top placement was in the ECE department followed by CSE and mechanical branches.