DIRECT ADMISSION IN TOP NURSING COLLEGES IN BANGALORE
Nursing is the heart and soul in the business of healthcare. Nurses are the biggest advocate of their patients.
They are the first person a patient would likely meet at the time of entering a hospital for treatment. They communicate gently with the patients on what is troubling them and understand the criticalness of the patient's illness and then forward all of this to the doctor in a clear and concise manner.
The nursing is considered as a professional job as they take care of their patients throughout their lives and help them recover to optimal health.
Nursing is a respectable job as they require a lot of training after their study of graduation and also require a study through out their lifetime to get better with handling the patients.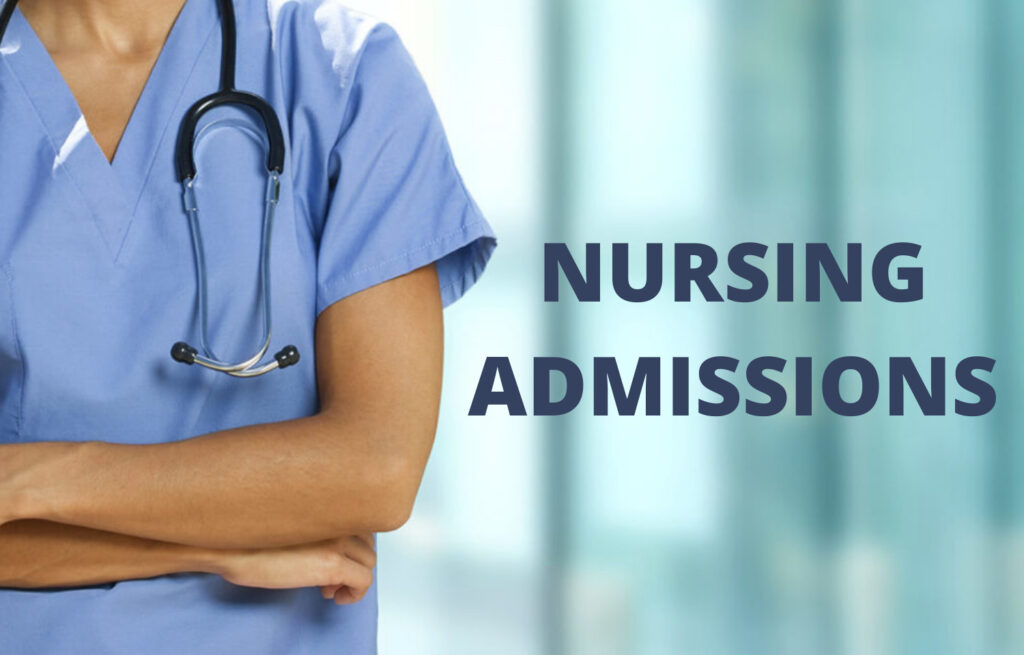 There are various Top colleges in Bangalore that provide the degree of Nursing
WHY IS THE STUDY OF NURSING SO IMPORTANT?
Nursing is one of prestigious profession in the field of healthcare. Nursing is considered important for the following reasons :
Nurses act as a liaison between the patients and the doctors as they covey the necessary information which is required for the betterment of the patients.

Nurses do the trustworthy task of being available in case of emergencies when the doctor is not on spot.

They perform various tasks such as Taking tests, responding to clinical emergencies, taking care of the patient, organisation of the medication,

Nurses give out certain medical advices.

Nurses are even more friendly. This becomes the reason for patient to tell out entirely what is bothering them.

There is not a person in the healthcare industry who would closely administer the patients and make them better other than the nurse.

They act as a major source of help for the doctors.
WHY TO TAKE ADMISSION IN NURSING IN BANGALORE?
The choice of taking up nursing as a carrier can be advantageous in many ways:
The nurse tend to have a higher salary package and it has a good opportunity to earn because they work on a 12 hour shift and are deemed to be stay on the feet at all times at their duty.
Service to the community.
They undoubtedly render a prestigious servicer to the community by taking care of the patients and help them recover until the end. Nursing involves a good clinical reasoning knowledge of emergencies and a proper way of conveying information as they act as s a liaison between the doctors and the patient.
The career mobility is spectacular.
The nurses can work at any hospital or a clinic as their basic nature of health care does not change. They might only need a basic knowledge of understanding how the system works at their new work place.
The demand for nursing is never ending.
There is always a high demand for nurses across the country with establishment of new hospital and new healthcare institutions.
COURSES FOR NURSING AFTER 12TH:
Some commonly undertaken degrees for nursing after 12th are,
B.SC. (NURSING)

GENERAL NURSING AND MIDWIFERY.
COURSES FOR NURSING AFTER UNDER GRADUATION:
Some commonly chosen degrees of nursing after under graduation are,
M.SC., IN COMMUNITY HEALTH NURSING.

M.SC., IN OBSETREICS AND GYNACONLOGY.

M.SC., IN CHILD HEALTH NURSING.

PH.D IN NURSING

M.SC., IN NURSING

M.SC. IN MEDICAL SURGERY NURSING.

M.PHIL IN NURSING.
There are considerably various courses provided by various colleges and universities across Bangalore.
WAYS TO GET ADMISSION INTO TOP NURSING COLLEGES:
There are different ways through which one can get admission into the top nursing colleges in Bangalore.
1. COUNSELING:
This is one way of getting admission into a top nursing college in Bangalore. The central government and its corresponding state governments conduct various counselling sections in order to aid the candidates for choosing an apt nursing college on the basis of their 12th marks.
The online counselling is very popularly used these days as one can apply for it easily. There are many websites who provide online counselling for the candidates.
The process of online counselling is held in a similar manner as given below:
Application by providing necessary data.

Payment of appropriate counselling fees.

Registration for process of counselling.

Selection of choices of colleges or universities.

Process of seat allotment.

Publication of result.

Reporting at the allotted college for admission.
*There could be necessarily more than one round for proper allocation of colleges for the candidate on the basis of their marks.
2. ENTRANCE EXAMS:
AIIMS B.SC. EXAM

AIIMS M.SC. EXAM

IGNOU NURSING ENTRANCE TEST
3. DIRECT ADMISSION VIA MANAGFEMENT QUOTA:
Not every candidate would have a real could score in their 12th results and also not every student would have cracked a entrance test conducted by the government, or there could be chances of not having the aggregate amount of a scores and here comes the option of direct admission for such candidate via the management quota.
Various top ranked colleges and universities in Bangalore reserve certain number of seats as management seats which are given to this candidate who opt for them at a rate which is at higher rate of fees than compared to the normal fees  collected by the college.
ELIGIBILITY FOR ADMISSION IN NUSRING IN TOP NURSING COLLEGES:
The eligibility for taking nursing course on top nursing colleges are quite simple.
The candidate should be between the age of 17 to 35.

The candidate should a have a aggregate score of 45% in the 12

th

results.

The candidate should have passed their 12

th

from a recognised board(AISSE,SBSE,ICSE,SSCE,HSE,PUC)
DOCUMENTS NEEDED FOR ADMISSION IN NURSING VIA MANAGEMENT QUOTA:
While applying for the management quota at the time of admission in a college. It is essential to have the following documents.
Minimum 5 passport size photographs of the candidate.

Identity of proof of the candidate

Migration certificate.

Transfer certificate.

Affidavit.

Community certificate.(if needed)

Income certificate.

Original & photocopy of 10

th

rank card.

Original & photocopy of 12

th

rank card.